The ins and outs of third party motor insurance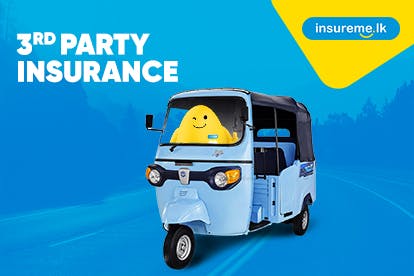 Third Party Insurance Cover Through InsureMe
How does 3rd party insurance work?
Benefits of getting 3rd party insurance
01
Purchasing a third-party motor insurance is a legal requirement which every vehicle owner must fulfill.
02
Even though the policy offers limited cover, it still gives the vehicle owner peace of mind against a financial risk knowing that they won't have to pay out of pocket for any third party damages.
03
It is extremely low cost insurance, which is affordable by anyone.
Limitations in a 3rd party insurance
Irrespective of the disadvantages, many people yet opt for this type of vehicle insurance policy, especially during difficult times affecting finances.
How to get your third party insurance through InsureMe
Choosing the right policy to suit your specific requirements is easy, convenient and efficient when you use InsureMe. Simply:
01
Enter all the required information regarding your vehicle as requested in the questionnaire
02
Select the insurers from whom you want to receive quotations.
03
Compare and select the most suitable policy for your needs.
Why should I select InsureMe for my 3rd Party Insurance Policy?
If you are looking for the best third-party insurance policy around, look no further than InsureMe. We provide you a fast, efficient and low cost service with multiple quotations from reputed insurance companies at the click of a button.