Have you heard about an insurance cover just for a day?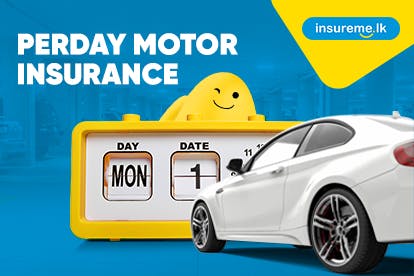 Per Day Insurance Through InsureMe
Who can benefit most from per day insurance?
While this insurance is affordable and convenient for everyone, especially in the current financial situation, it is extremely beneficial for:
If you have just purchased your new car and need a full insurance until you choose the right motor vehicle insurance this is the ideal solution for you,
Those people who rarely use their vehicles can benefit from this type of insurance, because they don't need to pay huge annual premium.
If you are in the business of buying and selling vehicles, and need insurance when moving the vehicle, per day insurance is ideal for you.
Vehicle importers can avail the benefits of a motor insurance and assure the safety of their vehicles
when transporting them, without having to pay huge premium.
If you are looking for a short term insurance because you intend selling your vehicle soon, this is the solution for you.
You can get all the benefits of a full insurance, but without having to pay the high premium all at once.
How to get your per day insurance through InsureMe
Choosing the right policy to suit your specific requirements is easy, convenient and efficient when you use InsureMe.
01
Download the Insureme App to your mobile phone
02
Add your vehicle details.
03
Compare the quotations and benefits and choose the most suitable option.
04
Complete the information and make the payment
05
Enjoy a full insurance policy for your vehicle
Why should I select InsureMe for my Per Day Insurance?
Multiple quotations from multiple insurance companies
You can compare and select the most suitable and affordable insurance policy for your needs.
InsureMe expert will be there to advise you every step of the way.
InsureMe expert will be there to advise you every step of the way.
Don't let high premiums put you at risk when it comes to insuring your vehicle. Get the easy and affordable per day insurance through InsureMe, and enjoy the ride!