Our Partners
Orient Insurance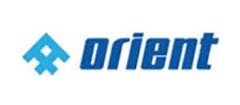 In December 2011, Orient Insurance Limited was established in Sri Lanka by our parent Orient Insurance PJSE with a vision to become the premier insurer of choice in Sri Lanka. When Orient Insurance PJSC expanded its horizons to open an office in Sri Lanka, the company had earned prestigious global ratings under its wings that demonstrated unparalleled financial stability. These ratings include "A Stable" from Standard & Poor, and "A+" from AM Best (the highest rating in that region). Due to strong ratings and financial strength, our reinsurance treaty was managed by globally reputed reinsurance giants such as SwissRe and SCOR.   
In the years that have followed since our inception, we have written substantial volumes of general insurance business contributing to Sri Lanka's insurance sector, ranging from Property/Fire, Marine, Medical, Personal Accidents, Liability, Travel, and Motor classes. We pride ourselves as being one of the best providers of motor insurance in the market through our motor insurance product AutoCarePlus and also our star product TravelCare is the premier insurance policy of choice for overseas travelers.
Our company comprises of well trained staff with industry experience and a management team with proven caliber and experience spanning over a decade in the insurance sector. Each member of our senior management team have worked and gained experience under local and multinational insurance corporations during their careers. 
Coupled with ease of doing business, competent claims settlement, and round-the-clock customer service, we stand to make a statement of reliability and trust. Our long term orientation towards partnership building has pioneered a spirit that drives us to create sustainable relationships that are mutually beneficial with our stakeholders.
Contact Information
Head Office: No. 133, New Bullers Road, Colombo 04, Sri Lanka.
Contact/ Hotline Number: 0112 030 300
Email: info@orientinsurance.lk