Our Partners
Continental Insurance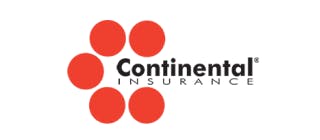 A fully owned subsidiary of the Blue-chip Conglomerate Melstacorp PLC (www.melstacorp.com) and a member of Distilleries Company of Sri Lanka (DCSL) Group (www.dcslgroup.com).Continental Insurance Lanka Ltd (CILL), is a dynamic and established Insurer in the Insurance Industry with a Financial Rating of A+(lka) from Fitch London. We remain unwavering in our commitment to provide 'service with excellence' in our journey to become the leading insurance provider in South Asia. CILL is registered with the Insurance Board of Sri Lanka, in accordance with the Regulation of Insurance Industry Act No. 43 of 2000 and mandated to conduct general insurance services.
Observing immense potential in Sri Lanka's burgeoning insurance services sector, our aim to become a dominant player in this industry is augmented with our fully integrated range of services encompassing all facets of the general insurance industry. The founder, Deshamanya D.H.S. Jayawardena, a harbinger of change who prompted rapid growth and stability in the industry during his tenure as the Chairman of Sri Lanka Insurance Corporation Ltd, continues to contribute to this entity, industry and the corporate milieu in general, as an emulated entrepreneur, role model and advisor.
The Company is spearheaded by an experienced group of industry professionals. This expert management steers CILL to focus on the single-minded goal of presenting our customers with cutting-edge, customised insurance products and solutions. These are expansive and include Motor, Fire, General Accident and Marine, all of which see a constant input of innovation and technology to expand the portfolio further. Our asset base at Rs. 8 Billion is strong and is emblematic of the Company's financial strength and stability, further enhanced by unmatched professionalism and service excellence. Driven by a strong set of values, our continued success is epitomised by our team, whose unrelenting focus to deliver results in a well-governed, best-practice milieu, ensures that we conduct our business responsibly and with excellence, hone innovation and capture new opportunities for sustained growth.
Contact Information
Head Office: No. 79, Dr. C W W Kannangara Mawatha, Colombo 07, Sri Lanka.
Contact/ Hotline Number: 0115 200 200
Email: info@cilanka.com