Our Partners
Ceylinco General Insurance Limited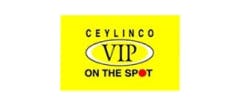 Ceylinco Insurance PLC began with a solid and innovative start. The business commenced on the 14th of January 1988, and has since grown and flourished in the spheres of Life and General Insurance.
Today, Ceylinco Insurance PLC is one of the leading insurance companies in Sri Lanka, with the largest network of branches and agents in the insurance industry. They aim to become the leading provider of protection and financial security in Sri Lanka and international markets.
"Their Mission is to provide protection and financial security of the highest quality to society, whilst adding to shareholders' wealth and recognizing, rewarding and valuing the dignity of their staff."
Contact Information
Head Office: Ceylinco House, No. 69, Janadhipathi Mawatha, Colombo 01, Sri Lanka.
Contact/ Hotline Number: 0114 702 702
Email: ceylincoinsurance@ceyins.lk