Safety first! Be prepared for the worst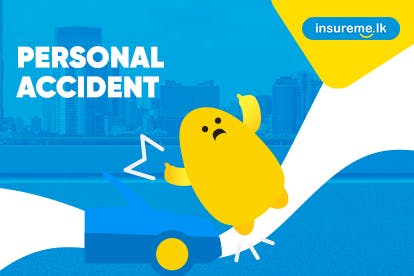 Personal Accident Insurance Through InsureMe
What type of accidents does the personal accident insurance cover?
Benefits of a personal accident insurance
Low cost personal accident cover: Insurance policies such as these are paid for by the company, either in full or in part, with the employee only paying a very nominal monthly amount.
Benefits from the cover could be used to seek medical treatments related to accidents.
Disability cover: If the employee suffers permanent or temporary disability, the policy will offer ssupport in the event of income loss.
Death: The unfortunate and untimely death of an employee will not place any financial burden on their families.
Increases morale and employee loyalty: Employees who feel that their company cares for their wellbeing tend to be more loyal to their employer.
Increases employee retention: A business will be able to retain their valued employees since people will be less likely to leave the company.
Attract high level employees: When a company offers benefits such as personal accident insurance, it helps attract high level, experienced employees to the business.
Cost effective premiums: When a business gets a group policy such as this, it is far more cost effective than getting individual covers.
What factors will influence the premium of a group personal accident insurance policy?
How to get your personal accident insurance online through InsureMe?
Enter all the required information.
Select the insurers from whom you want to receive quotations.
Compare and select the most suitable policy for your needs.
Why should I select InsureMe for my group personal accident Insurance Policy?
You can compare and select the most suitable and affordable insurance policy for your employees.
A dedicated InsureMe expert will be there to advise you every step of the way.
InsureMe has a claims team that is always ready to help in any situation.
A personal accident insurance cover is essential for both your business and your employees. So, don't wait any longer. Get hassle free multiple quotations, through InsureMe and choose the best possible policy for your valuable employees!