Protect your business against 3rd party liabilities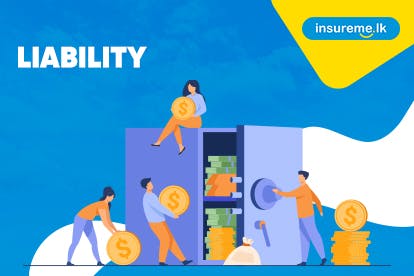 Why do I need Liability insurance?
Liability insurance requirements
The following key information's are required to purchase liability a liability insurance coverage;
Location of Office/Factory
Type of business
Years in business/Experience
Expertise - Qualification/Registration
Size of the company
Jurisdiction of the Insurance cover i.e., Sri Lanka, worldwide
Turnover/Revenue
Past claims
Specific industries/business types that should consider getting Liability insurance
The requirement for this type of insurance policy will differ from business to business and industry to industry. While it is beneficial for any and all types of businesses, there are certain types that specifically require this type of policy. Examples of businesses that require such insurance include:
Landscape design firms.
Manufacturers of all kinds.
IT consultants.
Janitorial services.
Artisan contractors.
Real estate agents.
Small business owners.
Consulting/ Marketing agencies.
Why InsureMe is the best place to buy liability insurance
You can compare and select the most suitable policy for your specific needs.
A dedicated InsureMe expert will be there to advise you every step of the way.
InsureMe has a claims team that is always ready to help in any situation.
Don't leave your business at risk. Choose the best liability insurance policy for your business through InsureMe today!